Invitation!
Join this Gift Card &
this $10M Grant Giving Club today!
DEAL #1
We invite you to join our
Gift Card Club

Now only $19 a year to distributors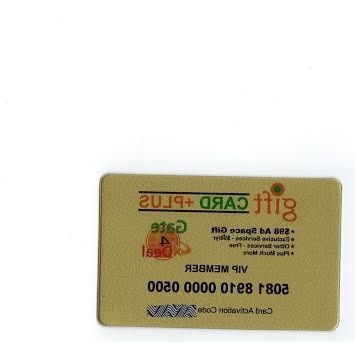 The gift Card is an ADVERTISING &
a MEMBERSHIP Card.
Privileges of the Card:
(1st privilege) Advertising Space
Get a 52 weeks of ad
space
Reach at least 25 - 40 million people monthly
For example, you can advertise for
5 weeks now and for 9 weeks later
until you used up all your 52 weeks.
You'll have 5 years to do so.
Your gift card is valid for 5 years whether you
are a wholesaler/distributor or a end-user
consumer
Whenever we increase our ad rates, it'll
not affect a card holder.
You will advertise at: www.mediaEpress.com
New now, will be full of ads soon.
Also, you will get a social page (similar to
facebook) at www.myEtent.com for free
There are over 29 million businesses out there. We are
going to target and get at least 100,000
Who would pay $19 or $99 for ad?
A lot of business people would.
For example, we ran a small, tiny line ad in the USA today newspaper.
We spent $280 for a one day ad -Friday, which they called weekend
edition but we received only 20 calls (not 20 orders but inquiries)
and the paper has 3 million circulation/readers every weekend. Even
if we were under a 1 year contract, we still get to pay $150 a day for the
line ad and it was so tiny you can hardly notice it.
To get results and get more calls than 20, we must keep repeating the
ad. consecutively for at least 3 - 6 times.
Businesses always use more than one way of advertising.
Right now, we can attract more than 40 million visitors a month... BUT
THEY WOULD LOVE TO SEE ADVERTISERS & DEALS.
Advertisers can try this offer for 6 months for only $100. It's a steal of a deal
Bear in mind that the $100 is for 52 weeks/ 12 months ad space..
..and you can take 5 years to use them all and our wholesalers can have
it for $19
Join mediaEpress.com advertisers Here
You don't have to advertise right away, you can do so
at anytime within 5 years
GROUP TO CHOOSE WHEN PAYING IS:
GIFT CARD CLUB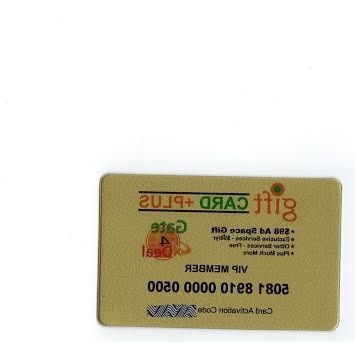 Gift Card Club
Now only $19 a year to distributors
In addition to the ad space protection on the
card for 5 years, you'll also get some FREE
benefits for carrying the gift card, These are:
(2nd privilege) Motorists
*Get 3 years of Auto Insurance deductibles
payment. $250 a year. Save up to $750
(3rd privilege) Home Owners
*Get 3 years of Home Insurance deductibles
payment. $250 a year. Save up to $750
(4th privilege) Go to and open www.myEtent.com
and open a Social Followers page for your business - Free
(5th privilege)
Join ibf-alliance
International Business
Friends Alliance
Can you use up
to $10 million
Cash Grant?
The $10 Million Club
Hello, If up to 10,000 friends would give
you $100 each today, you would have
$1 million cash to start or expand a business
Visit their website http://ibf-alliance.com
but don't sign up there, we'll sign you up for free 12 months trial
Save $180 X 1 YR = $180
Our system is very simple
We are selling advertising space at
the lowest price possible. We'll make
the ad space valid for you for 5 years.
In addition to that, we are giving you a
lot of free gifts and we put all the deals
on a gift card.
___________________
Those are the 5 Membership
Privileges Above
We don't need to overly do it. We don't need to sell more than just
the ad. However, we gave you 4 more free stuff above.
____________________
LET'S SEE THE TRUE
VALUES OF WHAT YOU
GET FOR ONLY $19.00
Just the insurance deductibles which we give members for free for
3 years is worth $750 but you get that only when you had an
automobile accident.
It is legal. It is not your insurance company's
problem it's your problem to pay your deductible from your own
pocket. It is legal if a friend or your club can help you pay it. We
did not charge you any money for this service.
The insurance deductibles which we give members for free for
3 years is worth $750 but you get that only when your house had
a fire accident.
The business club which can give you grant. Where club members
help one another is worth $180 a year and you get it for free
A business page at www.myEtent.com is $5 a week. $260 a year
but you get it for free. Please don't confuse a business page with regular
social account. Your regular social page at www.myEtent.com
is free and will always be but your business page at
www.myEtent.com is $5 a week
For example, social page is free at facebook but you pay for your
business page. However, facebook allow you to try it first for free
and get a few "likes" before you start to pay for your business page
Our fee at myetent.com business page is $5 a week but you get it for
free if you advertise as well at mediaEpress.com and
pay only $19 for one year ad or if you carry our gift card for $19 which
is valid for 5 years
The classified ad which you get now for $19 a year
used to go for $200 a month. That's $2,389 a year in
savings
However, As an end user consumer, you'll pay only
$99 a year for a 52 weeks ad at mediaEpress.com
and you'll get all the above $4,329 values for free
Note: A distributor can get all of the
above for only $19 (not $65) and
earn $80 commission retailing it.
Or save $80 when you keep the card and use it by yourself
We want to have at least 100,000 distributors to carry our next big media products
5 million MLM business people out there can make
this mediaEpress.com become very busy and very
popular with ads which are full of real deals right now.
Advertise your own MLM business there and get some
true bargain hunters traffic. Get your card now. Get
5 ads a month for less than 1 cent each month.
Advertise your cookies, gold business, and etc for
one year for only $19
_______________________________________________________________________________________
WE ARE NOT A DISCOUNT
CARD SHOP. WE ARE
MORE AN ADVERTISING
COMPANY WITH AD
CARD...But gave out a few
free gifts with the card.
Advertise online. Pay $19 or
$99 a year.
Save: $4,329
_______________________________________________________________________________________
To earn up to $22,200 monthly
as a distributor- Go here.
www.cera-cash.com